If you're looking for a place to buy healthy, organic food at wholesale prices, you may be wondering if Thrive Market or Grove is the better option. Both of these companies offer great deals on organic groceries, but there are some key differences that set them apart. In this blog post, we will compare and contrast Thrive Market and Grove, and help you decide which one is right for you!
Thrive Market vs Grove: How They Work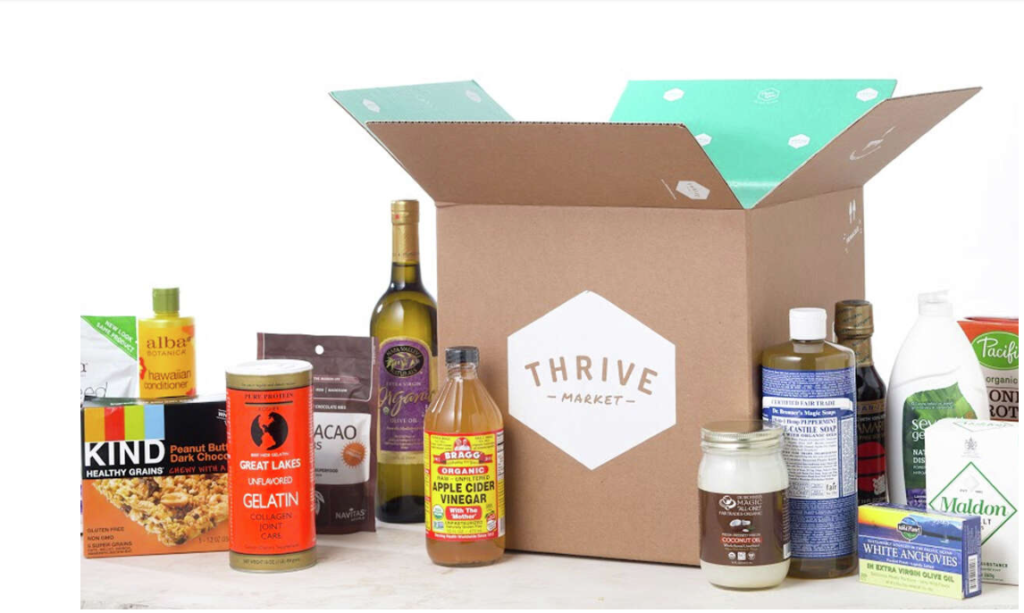 Thrive Market is an online membership-based grocery store that offers discounts on organic and natural food products. Customers can purchase items directly from the website, or sign up for a subscription plan to receive discounted prices on recurring orders.
Thrive Market also offers free shipping on all orders over $49, as well as an additional 10% off if you purchase four or more items. Thrive only charges $5 a month, or $59.95 annually, to become a member.
Meanwhile, Grove Collaborative offers VIP members up to four free gifts when they place an order. If you are a frequent shopper with Grove Collaborative, or if you need their products often, this is a great benefit. You could earn a lot of freebies just by signing up for a membership!
The only fee you pay when shopping with Grove Collaborative is a flat delivery rate of $4.99, no matter the size of your order. If you prefer, there is also a VIP membership option for $19.99 per year which includes free delivery on all orders for the duration of your membership.
Thrive Market vs Grove: Prices and Products
Grove Collaborative has a lot of excellent beauty and health items, but this isn't something that Thrive doesn't also provide. Plus, when you take into consideration the assistance Thrive Market gives to local areas, it's apparent that Thrive is better than Grove Collaborative.
Thrive Market has a much bigger selection of products than Grove Collaborative. You can find many items from the same brands that you would find in regular stores, but all organic and natural. In addition, Thrive Market prides itself on price transparency—meaning its prices are always lower than average retail prices for organic products.
Thrive provides many advantages that make the annual membership fee worth the investment. As a Thrive member, you will save money on a wide variety of specialty items and private label foods. You could potentially save up to 50% over retail prices on some items.
Not only is Thrive Market known for having great customer support, but there is also a large and welcoming online community that frequently shares recipes and offers help if needed. In other words, you can be confident that you'll be happy with your purchase from Thrive Market.
Thrive Market vs Grove: Which One Should You Choose
Both Thrive Market and Grove Collaborative offer great deals on organic groceries. However, if you're looking for a wider variety of products and better savings overall, then Thrive Market is the clear choice. With its price transparency, generous membership perks, and commitment to helping local communities, it's no wonder more people are choosing to shop with Thrive Market.
Ultimately, the choice is yours when choosing between Thrive Market and Grove Collaborative. Both of these companies provide quality organic groceries at discounted prices, so it all comes down to personal preference. Whichever one you choose, you can be sure that you are getting a great deal on healthy, sustainable food products!