When it comes to healthy eating, most people want to find the best deals on the food they need. This is where Thrive Market and Vitacost come in. Both of these companies offer great prices on organic food and other health products, but which one is really cheaper? In this blog post, we will compare the two companies and see which one offers the best deals!
Thrive Market vs Vitacost: How They Work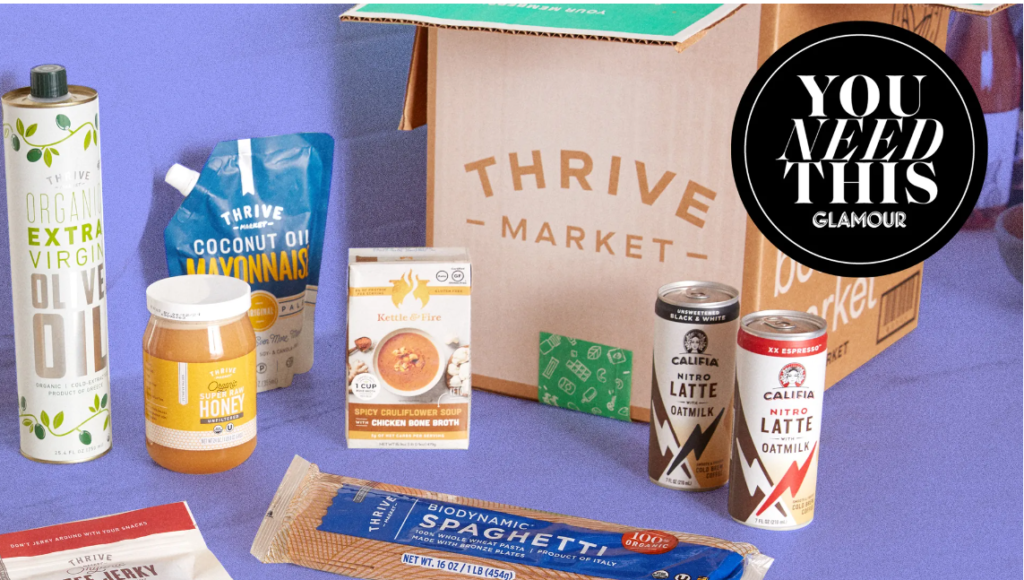 Thrive Market is an online grocery store that delivers organic and natural products to your doorstep at wholesale prices. The site works on a membership basis, meaning that you pay a yearly $59.95 in order to gain access to their discounted prices. They offer thousands of items from over 100 top brands, including pantry staples, supplements, snacks, home goods, and more.
If you don't save the amount of your membership fee with Thrive by the end of year, they will refund the price difference to you. With this type of security, any shopper can feel confident when committing to a membership.
Thrive Market also offers free shipping on orders of $49 or more, as well as a 30-day money-back guarantee if you're not satisfied with your purchase. Additionally, for every paid membership, the company donates one to a nonprofit organization and provides access to digital educational materials from their Thrive Gives program.
Vitacost is similar to Thrive Market, but they offer a wider selection of products at discount prices. Like Thrive Market, Vitacost also has a membership program, with free shipping on orders over $49. Vitacost also has an additional perk: their rewards program gives you 10% back in points for every purchase. You can then use these points to get discounts on future orders!
Vitacost offers a 5% discount on all items that are set to be shipped at predetermined intervals.
Thrive Market has an extensive product selection, allowing you to forgo your weekly grocery trips. Their prices are hard to beat, making it a wise choice for budget-savvy shoppers.
At Vitacost, you'll find mainly supplements and other food items related to nutrition and health. Even though they have a great selection, sometimes you might need to buy groceries from your local store that the brand doesn't carry.
Now, let's talk about customer service reviews. When compared to Thrive Market's reviews, Vitacost is lackluster. There have been complaints about delivery times and not receiving refunds.
Thrive Market boasts plenty of satisfied customers online who say that the customer service team is always helpful in resolving any issue. If something did go wrong with your order, Thrive Market would do whatever it takes to make it right.
Thrive Market vs Vitacost: Which is Cheaper?
So which of these two companies offers the best deals? The answer depends on your individual needs. If you're looking for organic and natural products at wholesale prices, Thrive Market might be the better option, as they offer discounts up to 50% off retail prices.
However, if you're looking for a wider selection of products at a lower cost, Vitacost might be the better choice. Their rewards program also provides an additional incentive to shop with them, which can help you save even more money!
Ultimately, both Thrive Market and Vitacost offer great deals on organic and natural products. The best way to decide which one is right for you is to compare the prices of the items you want to purchase, as well as the additional benefits offered by each company. With a bit of research, you'll be able to easily find the best deal for your needs!